Springboard Home for Youth in Crisis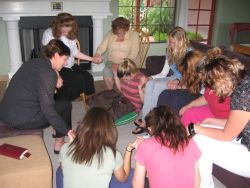 Springboard Home is a short-term residential program for girls, providing the best care to teenage girls facing a crisis or struggling with self-destructive choices. As an extremely effective alternative to a year-long Christian boarding school, Springboard Home helps girls return quickly to a healthy state of mind so they can return home to their families and their regular academic pursuits.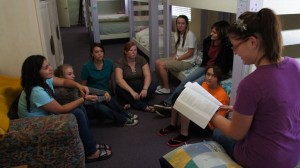 The Springboard program is condensed into approximately three to five months of intensive counseling and mentoring. We make the most of the limited time we have with a girl to focus entirely on her healing and restoration. The result is a highly successful program that gets girls home in a shorter amount of time and at less cost to families than traditional boarding schools.
Springboard Home is structured to address the head, the heart, and the hands of each girl.
The head: A Christ-centered character-growth curriculum. This curriculum helps each girl take a practical look at her faith and her behavior. Each girl is required to work through at least three units of the curriculum, which is customized for her and is tied closely with the counseling she receives.
The heart: Biblical counseling for girls and families. We use Biblical counseling methods, not psychotherapy, to help girls address the sin issues that lie behind the life-controlling issues they are facing. We require full cooperative participation from families throughout the counseling process, with the desire to help parents find healing and restore entire families.
The hands: Structure and loving care. Girls have opportunities each day to live out the new attitudes and lifestyle choices they are learning as they interact on a daily basis with staff and with other students. Our desire is that the counseling and curriculum will lead to transformation of the heart, which will manifest itself in radically changed lives.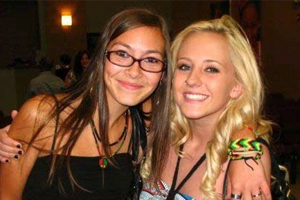 Springboard Home works toward much more than a simple fix for the crisis at hand. Instead, the staff desire for girls and families to discover the transforming power of a relationship with Jesus Christ. As they grow in faith and apply Biblical truth to their lives, girls and their parents find not only resolution for the current problems but also the truths that will help them navigate rough times in the future.
For more than 35 years, Springboard Home has lovingly cared for girls with life-controlling issues, including drug and alcohol abuse, self-mutilation, rebellion, eating disorders and family problems. This group home for girls is affiliated with Teen Challenge, a widely recognized international program with a long history of success. Although Springboard Home does not include an academic element, and is therefore not considered a boarding school, it is among the most effective programs available for changing the hearts and lives of struggling teenage girls.
Please inquire today to learn how this intensive counseling program could be exactly the change your girl needs.