Boise Girls Academy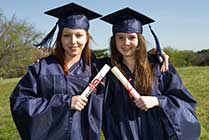 Boise Girls Academy offers top quality care for teenage girls struggling with life choices and behavior. This Christian therapeutic boarding school gives girls the loving care they need to make radical changes in their lives while also ministering to entire families. Boise Girls Academy offers a nurturing and positive living environment designed to encourage positive change in a teenager's attitude and behavior.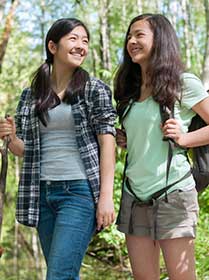 A History of Radical Transformation in the Lives of Teens
As the adolescent girls program of Teen Challenge Pacific Northwest, Boise Girls Academy draws on the remarkable Teen Challenge history of over 50 years of success. Boise Girls Academy invites each student to experience the transformation that Jesus Christ can bring, all in the context of a safe and nurturing therapeutic environment. Girls learn to replace destructive habits with healthy choices and reap the benefits of their brand new direction in every area of their lives.
Counseling and Accountability Lead to Character Growth
Boise Girls Academy emphasizes spiritual growth and personal relationships. Each girl begins her school day working through a Biblical curriculum meant to challenge her in areas of faith and character. Counselors tailor the lessons to address each girl's individual needs. The curriculum ties in with the pastoral counseling she receives. Meanwhile, girls spend time daily with mentors and grow from the accountability of their peers.
Accredited Academics and So Much More
Girls continue their junior high or high school education through an accredited academic program with the instruction of a certified teacher. As their thinking clears, many girls find new success in academics, where they may have struggled before. The school at Boise Girls Academy prepares girls for a bright future full of possibilities.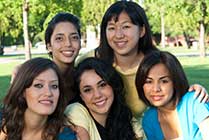 Boise Girls Academy Feels Like Home
The small student body creates a family atmosphere within our therapeutic school, while the friendly community in Boise, Idaho, makes the location feel like home. We enjoy a variety of outdoor and nature activities year-round in the pleasant Boise climate, in addition to sports, recreation and gardening opportunities on our beautiful campus.
We are accepting applications now for a limited number of placements in our top quality therapeutic boarding school. Inquire now to learn more about all that Boise Girls Academy has to offer.