Safe Harbor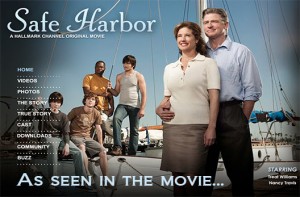 Safe Harbor Maritime Academy is a Christian residential education program that uses the waterfront to teach and restore troubled teenage boys. The Academy, located in Jacksonville, Florida, was founded in 1984 as Safe Harbor Boys Home. Boys in need of an alternative home environment find safety, stability, and structure through the program. While they work toward their high school diploma, they also learn maritime and other vocational skills in an environment intended to develop character.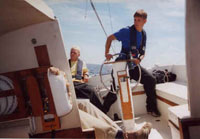 The boys live aboard vessels during their stay at Safe Harbor, learning seamanship and maritime skills. The program teaches boys to recognize the natural consequences of their actions and realize that many of their choices are limiting their own freedom. Boys have vocational opportunities in welding, carpentry, gas and diesel engine repair, boat maintenance, and electrical concepts. Through these courses, boys develop a strong work ethic and solid character traits.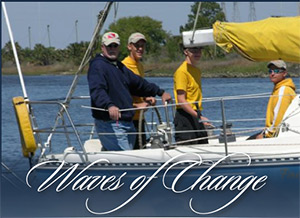 The Safe Harbor program offers individual and group counseling sessions with licensed mental health professionals, in addition to pastoral counseling. Families and their sons also participate in professional counseling over the phone, and they are encouraged to write letters and exchange brief weekly phone calls to rebuild family relationships. Staff keeps each family updated frequently through email on their son's progress.
Safe Harbor maintains a loving, disciplined environment designed to instill responsibility, dependability and self-worth in each boy in their care. Boys learn to live and work well with others, standing on the truth while simultaneously caring for those around them. Safe Harbor Maritime Academy develops young men of integrity, vision, and maturity.
Counseling is offered individually and through groups by both licensed mental health professionals, and pastoral counseling. Professional staff conducts individual sessions with families and their sons including conversations over the phone, and staff sends frequent email to keep family updated. Additionally, short weekly phone calls along with encouraged letter writing helps restore family relationships.
The philosophy of Safe Harbor is to provide a caring, loving, disciplined atmosphere, to instill self esteem, responsibility and reliability in the boys: to teach them to live and work in harmony with others, to be accepting and tolerant of their fellow man without compromising the truth and, in a word, to become mature.
Safe Harbor admits boys age 15-17 who are experiencing behavior problems in home and at school and need an alternative home setting. Referrals are accepted from the professional mental health community, judiciary, pastors, relatives and friends. The purpose of Safe Harbor is to assist the boys in becoming responsible, mature and independent young men through spiritual, educational and vocational training.
As a maritime program the boys live aboard boats, learning seamanship skills. All boys must be able to pass a swimming exam as a condition of admission. The boys receive Vocational training in a variety of disciplines is also offered on-campus. Lifestyle competence such as driver education, job seeking skills (interviewing, resumes, appropriate dress), banking – including establishing and maintaining a checking and savings' account, the correct use of credit, and every boy graduates from Dr. Robbie's FHA club (Future Husbands of America) learning basic nutrition, cooking and grocery shopping skills, laundry and housekeeping skills.
The boys must maintain academic success in order to be eligible for extracurricular activities that may include SCUBA certification, windsurfing, boating activities, fishing and a myriad of off-campus activities. Responsibility for one's actions are taught and reinforced on a daily basis. Privileges come only with an increased demonstration of responsibility for one's self and toward others.
The goals of our educational and vocational programs are to prepare the boys for entrance into and success in the workplace. The foundation principles used include a focus on INTEGRITY and GOOD CHARACTER, team work, listening and speaking ability, problem solving, ability to instruct and lead others, ability to allocate one's time and money, reasoning and personal integrity, honesty, self management and social ability.
Every boy is instructed daily from the Biblical book of Proverbs. All staff members are trained to offer spiritual advice and wisdom in every day settings as well as during times of crisis.
The philosophy of Safe Harbor is to provide a caring, loving, disciplined atmosphere, to instill self esteem, responsibility and reliability in the boys. To teach them to live and work in harmony with others, to be accepting and tolerant of their fellow man without compromising the truth, in a word to become mature. To this end we believe this is maturity:
To know God and enjoy a personal relationship with Him.
To be able to stick with a job until it is finished.
To be able to bear an injustice without wanting to get even.
To be able to carry money without spending it.
To do one's duty without being supervised.
---
FROM THE FOUNDERS…
In 1982, when we took in our first boys for a short–term stay, we had no idea that this would become our life's work. But what we were doing with the boys was working. God seemed to have a plan, so we decided to commit ourselves to the boys for one year. In 1984, when we officially incorporated Safe Harbor we had also committed our own financial resources to support the program. We trusted God that even after our own resources were gone that he would help provide the funding if He wanted us to continue. Because we felt that government was not and never would be very good at raising children we decided to accept NO government funding. God has been faithful. Through the time, talent and treasure of countless individuals, organizations and businesses, He has blessed Safe Harbor and all of the boys and families we have served.
Since it's inception the Safe Harbor program has provided each boy with the mental, physical and spiritual strength to succeed in life. The water and boating have always played an integral part in our lives. Life on the water provides serenity and peace, but also unequaled opportunities for life lessons. For these reasons we utilize the waterfront and vessels as the foundation of the residential, academic and vocational education program.
In 1989, after years of running the program on a flotilla of donated boats along with only short-term temporary land facilities, Safe Harbor came to the present permanent location adjacent to Blount Island. Through the generosity of the Jacksonville Port Authority, who leases a portion of the land to Safe Harbor, and an individual donor who helped the organization purchase a house on the property, the present campus occupies 2 acres on the bank of the St. Johns River.
Sixty-plus donated boats of all sizes fill the docks and the landscape. The vessels serve as housing for the boys and staff; training vessels for marine industry based skills and play an important role in the vocational education and character development programs. While we have kept the unique residential, integrated academic/vocational program, guided by the Christian foundation the same throughout the past 25 years, the vehicles through which the goals are achieved are constantly changing, never stagnant. Safe Harbor will incorporate any medium to excite, inspire, teach and bring hope to boys we serve.
Our plan for this campus is to increase our census to 30 boys to meet the desperate need for services. Our office receives several placement inquiry calls each day and as many as 20 families are waiting for placement at any time. As funding allows, staff is being increased to accommodate the addition of more boys. Our goal is to have the Jacksonville campus full within 3 years.
Our vision is to help others duplicate the Safe Harbor model in other areas of the country. Doug and I are working on a succession plan that will identify someone to take over the directorship of the Jacksonville campus of Safe Harbor in the future. This would give us the ability to travel as ambassadors for the program and assist others with the establishment of additional programs.
People often try to praise us for the work we have done. But we have been blessed beyond imagination. Each boy, each family holds a special place in our hearts and we are deeply appreciative of the sacrifices of the donors and volunteers that have brought Safe Harbor Boys Home to where it is today.
Dr. Doug and Dr. Robbie Smith, Co-Founders Safe Harbor Boys Home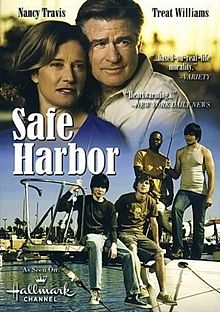 The Hallmark Channel movie Safe Harbor features this program.