Promise Village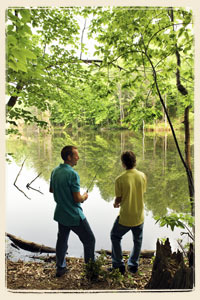 Promise Village is committed to helping struggling teens and their families discover the beautiful plan and hope that God has for their future. We offer a loving, structured, relational program with the highest quality of clinical care in a safe, home-like environment. Our therapeutic setting creates constant opportunities for growth and transformation from within. Boys ages 10-17 come to our 70-acre ranch to conquer challenges, find their strengths, heal from past hurts, build character, rebuild family relationships, improve academically, and grow spiritually.
Our model of care is highly relational. Our residents know that our Life Coaches, Therapists and ancillary staff will walk with them every step of the way as they work through their challenges. We speak of "alliance" rather than simply compliance, and we dedicate ourselves to developing positive relationships with each resident and family we serve. These close, caring relationships, coupled with our therapeutic environment, are catalysts for meaningful, lasting change.
Promise Village serves troubled teenage boys through animal-assisted behavioral therapy and residential therapy. We work with troubled teens who have attention deficit disorder (ADD), attention deficit hyperactivity disorder (ADHD), reactive attachment disorder (RAD), oppositional defiant disorder (ODD), obsessive compulsive disorder (OCD), or intermittent explosive disorder (IED). We also help teenage boys struggling with anger, depression, substance abuse, self-harm, rebellion, or eating disorders. Our therapeutic residential program and school, located in Michigan, improves the lives and behavior of struggling teen boys.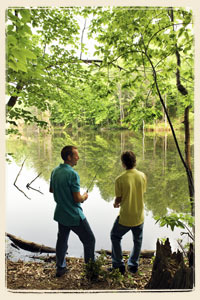 The unique Promise Village approach focuses on relationships and character growth using the "PROMISES" Character-Building Stage System. Our multifaceted approach uses milieu and animal/equine assisted therapy in combination with individual, group and family counseling to nurture such traits as confidence, respect, trust, self-control and self-worth in residents' lives. Each resident is closely supervised by Life Coaches and therapists who model, motivate, and mentor them throughout the therapeutically intensive program.
We consider it an honor and a privilege to witness the radical transformation that takes place in the lives of teens and children as they embrace their potential and step forward into positive, hope-filled futures.