Wolf Creek Academy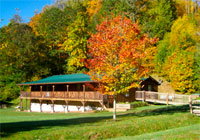 Wolf Creek Academy provides a therapeutic boarding school environment for teenage boys and girls struggling with their behavior or emotions. We have an exceptional academic program, including an accredited college-prep education. Wolf Creek accepts teens with troubled family relationships and behavioral or emotional problems such as depression, ADD, ADHD, drug abuse, or ODD.
Students at Wolf Creek are normal adolescent boys and girls who all have the capability to become responsible, mature adults when given good direction and guidance. We provide the tools to help each teen reach his or her greatest potential. Many of these teens are gifted, and they thrive when challenged. Most students who graduate our program continue on to college.
Teenage boys and girls at Wolf Creek Academy experience a safe therapeutic environment that feels like home. Students must obey ordinary household rules. They also have responsibility for their own laundry. They complete daily chores that benefit everyone in the home.
Students at Wolf Creek Academy stay active with regular physical and social activities. As part of our school program, students earn physical education credit for daily participation in kickball, soccer, football, volleyball, softball, basketball and hiking. Additional weekly activities vary with the season and may include snow skiing, white water rafting, trail hiking, and other adventures. Students engage in a variety of social activities such as bowling, museums, movies, church events, and more.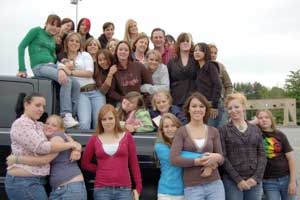 Wolf Creek Academy believes that counsel and instruction for the entire family is a crucial part of treatment for a struggling teen. We offer outstanding professional teen counseling and a first-rate academic program at a lower cost than many similar therapeutic boarding schools.