Wings of Faith Girls Academy
Wings of Faith Academy has two main objectives for each teenage girl we serve. First, we help each young lady learn to honor God and honor her parents, becoming a woman of integrity and an asset to her community. Second, we prepare girls for their chosen vocation through an accredited college-prep academic program.
Wings of Faith nurtures character values such as respect, self-discipline, and leadership. We help girls develop their abilities in many areas, including academic, social, athletic, musical, and extracurricular. We instruct girls on caring for a family and a home. We desire to see each girl develop a personal relationship with God as well as to restore her relationship with her parents. The staff at Wings of Faith works closely with young ladies to help them make the right choices, not just the "easy" choices, as they seek to rebuild what has been broken in their lives.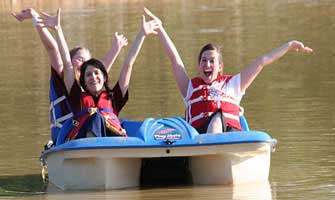 The academic program at Wings of Faith academy serves girls at all levels of academic ability to help them earn a high school diploma. For those who desire it, we offer an accelerated program that leads to college-level coursework. For those with more modest ability, our flexible curriculum allows for self-paced study to maximize understanding and mastery of concepts.
Wings of Faith students enjoy a wide variety of activities and events throughout the year, helping them simply enjoy life once again. Through our caring and structured program, girls become sweet young ladies prepared for healthy futures.