Stonegate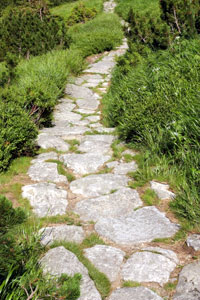 Stonegate Center is a male-only dual-diagnosis drug and alcohol rehab and treatment center that serves adult men from all over the country who are entangled in addictions. As a residential treatment facility with dual-diagnosis capability, we offer a structured substance abuse treatment environment in which the cycles of addiction and drug abuse are broken and replaced with essential life skills. Along with therapy, peer influence and support is used to help individuals learn and assimilate social norms and develop more effective coping skills.
Stonegate addiction therapy is supported by the traditional Twelve Step model that includes Big Book studies, groups, and individual counseling. Our rehab residents will be equipped to identify individuals, situations and processes that have in the past supported their addiction. We are convinced that maintaining sobriety requires protective boundaries, peer accountability, a spiritual component, and an understanding of the process of chemical dependency.
The Stonegate treatment plan is highly successful. Every resident in our Christian-based rehab has a unique story and set of needs. Stonegate's therapists work in cooperation with the client to develop an individualized chemical dependency treatment plan. Whether the issue is drug abuse, or alcoholism, or a mix of that with emotional or psychological issues, we custom-tailor the therapeutic program to meet the needs of each client.
The length of stay in our rehab will range from 2 weeks to 90 days, determined by the needs of the client and the recommendations of the Stonegate therapist. Our goal is recovery, and for some that can take longer than others. Factors also include the client's resources, insurance, employment, family situation, progress in treatment, and severity of substance abuse or chemical dependency. Although the benchmark for effective substance abuse treatment is a 90-day program (based on studies by National Institute on Drug Abuse) we understand that it may not be suitable for everyone, so we offer various options.
The Stonegate Center owners and staff maintain a Christian perspective in relationship to the "Higher Power" of the Twelve Step program. However, our goal is not to force our faith on residents. We welcome men of every faith, or no faith, in our rehab.