Lakeland Girls Academy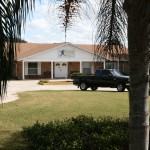 Lakeland Girls Academy is a residential therapeutic boarding school, serving up to forty teenage girls ages 11-17. Our facility resembles a spacious 10,000 square foot home, which includes student residences, dining facilities, and our school. Surrounded by acreage within a middle class community, the property includes a pool, plenty of room for physical activity, and an athletic department.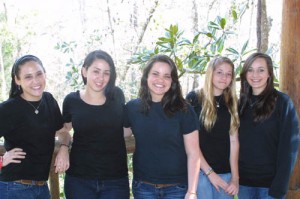 Our team, which includes our directors, counselors, Christian mental health counselor, and staff, works together closely with parents to see progress for our students. Masters-level therapists design a unique treatment plan based on the student's individual needs. Students and families are required to complete therapy assignments before they may move on to the next level of therapy. Because each student develops emotional intelligence and achieves therapy goals at her own pace, enrollment time is based on progress rather than the calendar. We ask for a minimum commitment of 15 months from each family, but we encourage girls to remain in this healthy environment with us until they are truly ready for a successful return home. Through therapeutic tools, we help students and their families rebuild and restore their relationships.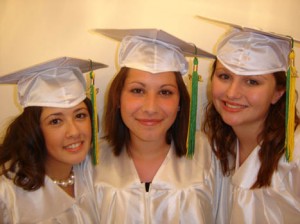 At Lakeland Girls, counseling is a continuous process throughout each day, as students learn and grow through a variety of opportunities. Girls learn to accept themselves and develop transparency through one-on-one sessions with a counselor. In group sessions, girls build problem solving skills that will serve them throughout their lives.  Our core values are obedience, respect for authority, and Christ-like compassion.
The student residences, kitchen/dining and school are in located in the 10,000 square foot home-like facility on acreage nestled in a middle class community. There are ample areas for physical activities on the property, an inter-campus athletic department, and a screened-in pool.
Education
Lakeland Girls Academy provides focused and individualized academic attention for the girls in its care. The focus is on improved study skills and performance, which gives a competitive advantage in college. Though education is not the main purpose of a girl attending the Lakeland program, parents have peace of mind knowing that they have provided their girl with the best educational foundation for life and for future advanced education.
Individual and Group Pastoral Counseling
Mentoring is ongoing – all day, every day – at Lakeland, with numerous opportunities for learning and growth. Individual counseling sessions encourage transparency and self-acceptance. Group counseling helps students develop problem solving skills that will last a lifetime. Personal responsibility and respect for others is taught through our Christian Character Qualities training. As each student learns these qualities they start to develop a genuine concern and respect for others. Obedience, respect for those in authority, and Christ-like compassion are the core values we instill in all students.
Participation in Activities 
Students have opportunities to participate in activities they may never have chosen at home. New passions are discovered as students become more well-rounded through participation. Participation in sports improves self-discipline, self-confidence and self-esteem. Healthier lifestyle choices become habits that will produce lasting benefits. Many activities encourage teamwork and improve the relational skills necessary for success. Group activities prepare students to consider and respect on other's needs.
Typical Progression of a Student:
When a student comes to Lakeland Girls Academy it is typical for there to be blame-shifting, avoidance of responsibility, and sometimes complete denial of wrong doing. Soon after enrollment the student begins to experience some regret for the consequences of her prior behavior. Essentially, she is "sorry" for being caught in her behavior but has yet to experience a turning away from her old sinful desires. This may be very similar to the ups and downs that parents have experienced at home, promises to change, periods of peace, that cycle back to crisis. Regret does not change individuals, repentance does.
Many times, teens have been spared the heartache of the full-blown consequences for their negative decisions. This is because at this age they are only beginning to experiment with behaviors that would later in life render them completely hopeless and unfulfilled in every area of their life; emotionally, academically, physically, and spiritually. In some cases teens have been protected from the full consequences of their decisions by well intending adults. For these reasons, teens are not always entirely certain of the need for change in their lives. However, the parent is convinced of this need for life changing intervention. At Lakeland Girls Academy we consider ourselves an early intervention program, intervening in adolescents' lives before they become an adult trapped in a dysfunctional lifestyle.
Here at LGA we have cultivated a positive peer culture. Students are encouraged to be responsible for their own actions and to hold others accountable for their actions. This positive peer element is a part of the Teen Challenge dynamic. Students influence other students positively as opposed to the negative peer pressure that so many of our students face before coming to Teen Challenge. As a student comes into our program and demonstrates obedience, she begins to recognize and reap the benefits that come with obedience.
Teen Challenge provides a safe haven for adolescents who have sought to fill the void in their hearts, only to reap destructive consequences in its place. Our program provides an opportunity for each student to refocus and assess her life decisions and allows her the opportunity to choose the abundant life Christ has to offer. In the process, the student is taught indispensable lessons of strong work ethics, team work, patience, diligence, determination, communication, submission and motivation, to name a few.
Great Campus Environment
A small and personal escape…far from the struggles and distractions of the "outside" world. Lakeland is a relational safe-haven for self-discovery and growth, but it is not a resort; girls are taught to take responsibility for themselves and for others through regular chores and a structured schedule.
Qualified and Dedicated Staff Members
Residents receive perpetual care from a staff that is on duty 24 hours a day, 7 days a week. They provide ongoing positive role models with a high degree personal discipline and accountability. Lakeland's staff are living examples of a passionate, purpose-driven life. For each, it is not just a job, it is a calling.
Outreach Opportunities 
Lakeland helps girls cultivate a sense of compassion for others' needs through helping others who are less fortunate. Through giving of themselves, they gain an increased sense of significance. Our residents experience the joy of service, emulating Jesus' servant leadership through special off-campus trips where they volunteer to help others.
Positive Peer Culture
Lakeland's Positive Peer Culture (PPC) program influences your child to develop problem solving skills with peers while taking a "Principle" stand.  It requires the girls to exemplify personal accountability as a leader. It encourages loving "confrontation" by peers versus policing and correction by adults. After all, most kids get off track by the negative influences of peers back home.  Our atmosphere encourages the opposite.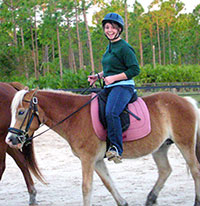 Leadership Training
Lakeland's Leadership Training Program provides our residents with "graduate level" life skills training, improving the chance of long-term success. It encourages them to become a respected leader versus a follower of others' lead. it improves ones understanding of the difficulties associated with authority and leadership.
Family Involvement
Lakeland's goal is to form a partnership for transformation between the child and the parent as issues are addressed. The goal is to improves the level of mutual trust and respect as parent and child both accept their contribution and take responsibility for the breach in relationship.  It creates a healthier environment for communication, improving the chances for restoration and lasting success. And it helps the child understand and deal with their emotions and respond to others more appropriately. We have regular family retreats and training events on our campus.
Grad House Aftercare
A unique aspect of the Lakeland program is the Graduate House. Students who complete the therapeutic aspect of Lakeland's program may continue to reside in our Graduate House while completing high school. This solves a crucial need for parents to minimize the potential for old problems to resurface if a child is required to return to an unfavorable high school environment.