Agape Boarding School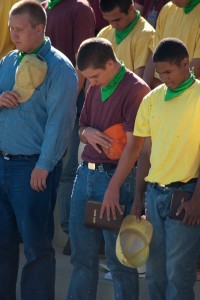 Agape Christian Boarding School serves struggling teenage boys, providing counseling, a college prep education and competitive athletics. It is a low-cost, not-for-profit Christian boarding school with an exceptional campus. Agape uses a loving approach to work with boys who are rebellious, choosing the wrong friends, experimenting with drugs or alcohol, or unmotivated in school.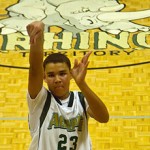 Through a structured program, counseling, and daily encouragement, boys mend relationships with family and learn to interact appropriately with authorities, peers, and their community. Graduates take responsibility for their actions and seek daily to serve others.
Agape Boarding School has helped thousands of boys over the last twenty years to mature into respectable young men. With their lives back on track, these boys graduate high school and move on to college and bright successful futures. Agape has accommodations on its 200-acre ranch for 120 boys and 28 staff families, with a wide variety of athletic, recreational, and animal facilities.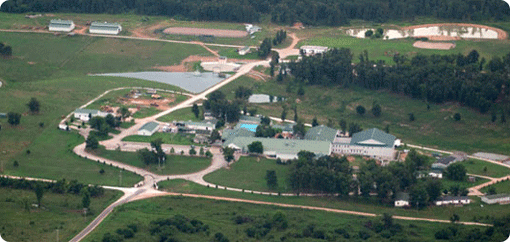 Compare Agape Boarding School to a therapeutic boarding school or teen programs and you will find that the program offers much more. Agape's program and campus facilities are much more advanced than most teen programs and we are also much more affordable. Agape is the perfect atmosphere where teen boys that struggle with authority or who have been swayed into bad behavior by their peers can get their lives back on the right track. For over twenty-two years, Agape Christian Boarding School has helped thousands of boys, giving them a firm foundation, and transforming them into respectful young men with a renewed relationship with his parents and a walk with Christ.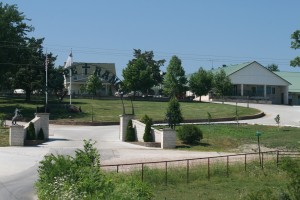 Agape Boarding School has also helped many teens learn Christian values and grow in their faith. We are specifically designed in structure and care to be a positive influence to turn struggling teen boys around to become mature, thoughtful and respectful young men, with a renewed purpose and outlook on life. We'll also help your teenager get back on track academically, with fully accredited academics and transferable high school credits.  If your son is out of control, failing school, experimenting with alcohol or marijuana,  or you feel you are losing your son, Agape Boarding School can help get him back on track!
Agape Boarding School Reviews, Comments and Testimonials
About 1 1/2 yrs. ago,we, as parents were in the position of desperately searching for the right place for our 13 y.o. son. I know what to look for in a school, through the MANY hours of "Googling", searching, calling, reviewing. Nothing compares to the whole package we have found in Agape. Firstly, and most importantly it is Christian-founded. You absolutely cannot find a better place. They have the crucial balance between an extremely structured environment, and the fact that they absolutely love these boys, and their desire is for the boys to take responsibility for their own choices, stop blaming everyone else for their problems, and learn to truly live an abundant life that God wants to bless them with. The food is all home cooking, and out of this world. The facilities are immaculate. The boys work hard, eat well, are cared for as sons. Tuition is well below average. –Parent of Former Student
---
Agape Boarding School has helped my son and has literally saved my son's life. He thanks me for sending him to Agape Boarding School. His smile is back! The staff at Agape Boarding Schoolare amazing. I have seen Ma'am come and hug the boys and have great conversations with them. The staff laugh with the boys, but at the same time demand respect. I love my Agape family and I'm blessed that they are around to help families come together again. It's sometimes tough raising teens in today's culture and we need to stand together for all of our boys! Agape Boarding School is my answer to prayer! -Parent
---
Agape Boarding School has saved the life of my son as well as the rest of the family. My son was adopted at age 7 from a third world country. He had spent his entire life in a bad orphanage. Upon arrival, his behavior was utterly out-of-control — though family, teachers and professionals were doing all they could to get him help. After 3 and a half horrible years, I enrolled him in Agape Boarding School. One year later, he is much improved. He's not perfect, but he has calmed down and started to learn. If he hadn't gone to Agape, there is no doubt in my mind that he would already, at age 12, have a criminal record. –Parent of Former Student
---
Agape Boarding School has showed my son that dedication and hard work will help you accomplish your goal.  Agape is God centered, and believes that it is only through a relationship with God, that can provide an everlasting change.  Agape was the right choice for my son, and I have no regrets for sending him there.
---
Agape Boarding School is a wonderful place to save your son's life.  They have amazing facilities, continual activities, first rate school and staff that give their lives to help save a boys.  They monitor the students 24/7 in a positive and structural enviornment.  They teach the boys trades and give them a top notch education.  If you are looking for help for your son, check out their website and give them a call, you will not regret it.-

Former Parent
---
Agape Boarding School was the changing point in his life. We are so glad to have our son back not the scary young man who was here before. He is getting good grades in school. Keeping a job and becoming a leader at school. He attributes his change of heart and mind to the training he received while at Agape. Keep up the good work and we will continue to pray for your efforts. -Edie (Former Parent)
---
Agape Boarding School helped us with an out-of-control son; we had nowhere else to turn. Agape's prices are better than many other so-called teen boarding programs. Our son is a better person today because of Agape. He never would have graduated from school, and possibly wouldn't have ever become a Christian without his time there. -Parent of Former Student
---
Agape Boarding School was the place God used to change my life around. At age 15 , I had no direction with my life and was just starting down the wrong path. I am now a senior at Bible College and when I graduate I will be the Youth Pastor for a church in Montana. Agape was difficult at first but that was because of my own stubbornness. Agape was the place that brought my whole family together. If I could go through it all over again, I would because I know the staff have genuine care for you and walk with God.-Phillip N.
---
At least for the duration your son is in this school you know he's safe and is being drilled about the how to be a better person. It may change him or not but for a certain he will get the help he needs. Now after he graduates or put back at home, it is totally up to him what type of person he wants to be. No parent or person can make that decision for him.
---
Coming to the realization that in order to save my young son's life, I needed to send him away, was the most difficult and painful decision I have ever made. After researching everything from hospitals to military schools, I finally called Agape and truly felt a sense of peace and resolve that Agape was our answer. My first thought in the morning and last thought at night is of my son, and though my heart aches that I can't see and speak with him every day, I am comforted by knowing he is safe. He is learning to respect others, himself and growing in Christ. He is finally succeeding as a student and been awarded opportunities because he has been able to earn trust. Agape's campus is first rate and the staff truly love and are committed to the success of the boys in their care. -Laura (Parent)
---
First, I like to say, If it was not for this school, I may have never made it into the Marines and also might of not survived my past 2 deployments as an infantry Marine (MOS 0351).
---
For the abuse comments online, no the school doesn't abuse their students. If a student gets out of hand the staff are trained to deescalate the situation. Look at this way, a police officer asks you stop your disruptive behavior. If you don't comply and start to escalate the situation,  you're most likely to get arrested and put in jail. This place isn't any different, the staff will deescalate the situation with words but if not they will escort the student to a safer place for the student and the safety of other student. Like I said, I never saw physical abuse while I was there. These former students are just disgruntled that part of their life was taken away from them. (since it wasn't their choice to be there)
---
Growing up it was just me, my brother, and my dad.  I haven't seen or talked to my mom since I was six.  When I was about twelve or thirteen, I was really depressed seeing all my friends with both a  mom and a dad so I turned to drugs.  When I went to high school I thought it was fun but it really wasn't.  On August 8, 2011, I was sent to Agape Boarding School and immediately knew I needed to change.  On August 11, 2011, during breakfast, Brother Kuntz talked to me about the Lord and led me to Christ.  Now I know that drugs aren't the answer to your problems, the Lord is the answer to life's problems.  Now I'm on the right track and getting my life together.  I'm joining the Marines in April.
---
I am a single mom and tried everything I could to help my son get on track. But…. he became bigger than I and thought that it would be cool to belittle me. I had sent him two different places before I found Agape. The first place was in Texas and was an "at will" program, meaning my son had to agree to be there. He chose to be there and after three days he no longer wanted to "work the program" so home he came. I then sent him to a group home here locally because if I let him back in the house it was obvious that nothing would change and quite frankly my life was at stake. The 2nd place Joke and will not even get into that here. Now before people ask why I didn't sent my son to counseling or put him on meds – I did – I did it all, Christian counseling, meds, worldly counseling you name I did it. What was the missing link? Strong, loving Christian men. After my husband died, I did not date or remarry as raising my son was my main concern. so….. He was raised by me a single mom and many of my single mom friends. so…. found Agape after I looked at all the other places that were Christian were way over my budget so…. first thought ok Agape is MUCH cheaper, what is wrong with it? After talking to admissions I found there to be very little if anything wrong with it. I called the local Sheriff department and got their input – the deputies response to me was there are loving firm men in that place and if you want Jesus taught then that would be a great place. Well I left on March 30, 2012 to drop my son off. On March 31st I hugged him and took a tour of the property – at first glance I was like really how can I get in here??? These boys have a rec room where they can earn the privilege to play Kinect sports, Pool, basketball you name it. Then there are board games that you can also play and a gym for basketball, baseball outside and pool – really? Awesome!! The first letter from my son I shook for fear of what it was going to say and the first words were "mom this place isn't as bad as I thought it was going to be, actually it isn't bad at all. I breathed easy. The guys here banter with my son, tease him about his favorite basketball team and shoot the breeze with him. They are giving him structure, discipline, love and responsibility and most importantly the opportunity to really connect with our Lord Jesus Christ – who can ask for more? I am scheduled for my first visit in August and am anxious to see him. When I spoke to him last week he said to me "mom, since I got right with God" and then shared something with me. Child abuse? I don't think so, I believe Agape has saved not only me and my son's life but will completely have our relationship restored by the time he comes home. Thank you Agape for being a part of me and my son's life. May the Lord continue to work through you!!-

Mariann (Parent)
---